Participatief Actieonderzoek (PAO) is een benadering die onderzoek en actie op een participatieve manier verbindt. Het stelt een gemeenschap van bewoners, professionals en andere belanghebbenden in staat om een ​​gedeelde complexe situatie te onderzoeken, na te denken over de resultaten en op basis daarvan de best passende interventies te co-creëren om de situatie samen aan te pakken en duurzame impact te bereiken. Als Participatief Actie Onderzoeker faciliteer je dit proces.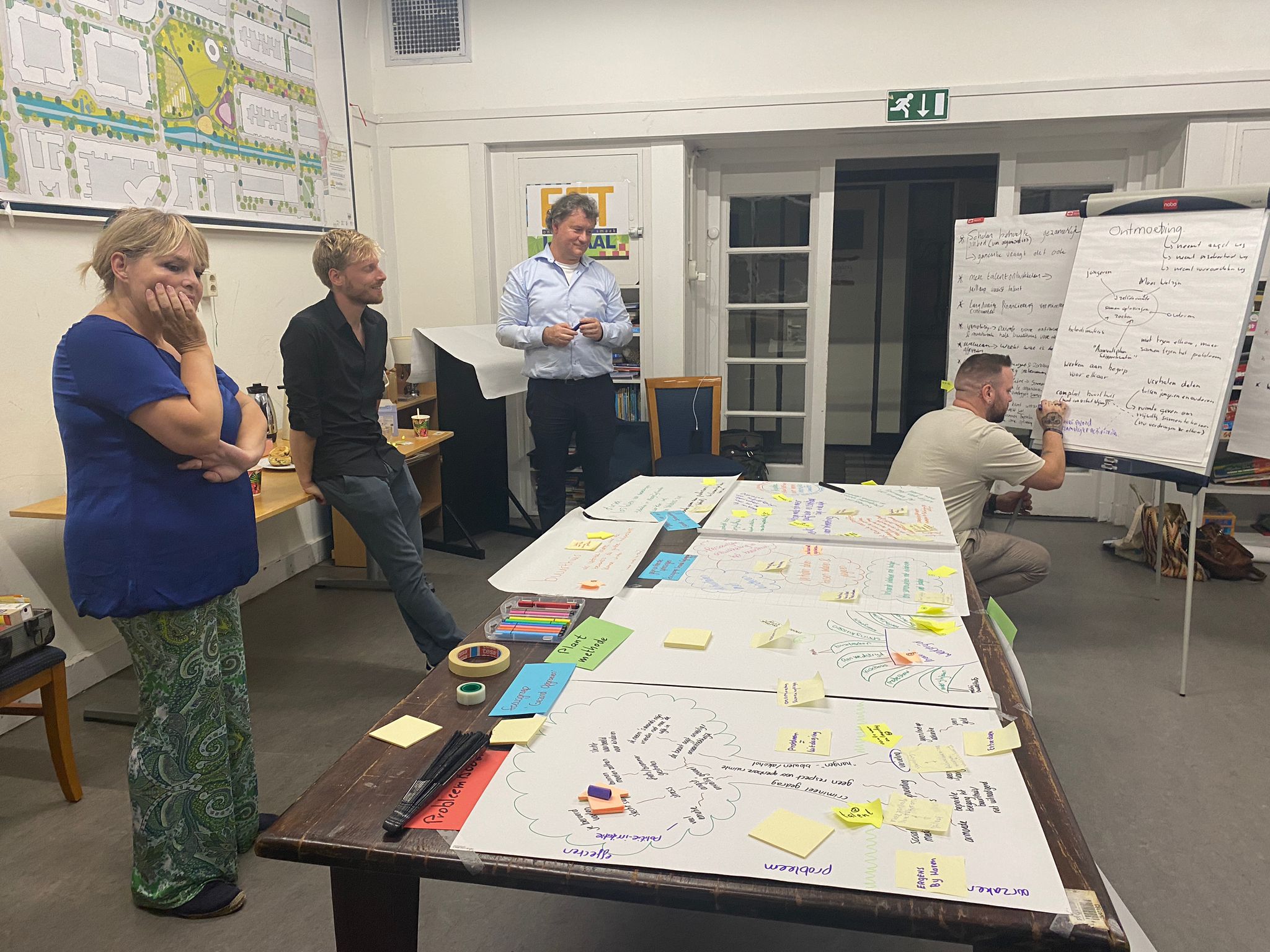 De toepassing van PAO
Participatief actieonderzoek kan worden toegepast voor allerlei complexe problemen, in allerlei domeinen en in verschillende settings. Kijk bijvoorbeeld op onze PAO-projecten pagina, om te zien op welke onderwerpen en in welke landen SevenSenses tot nu toe Participatief Actieonderzoek heeft toegepast.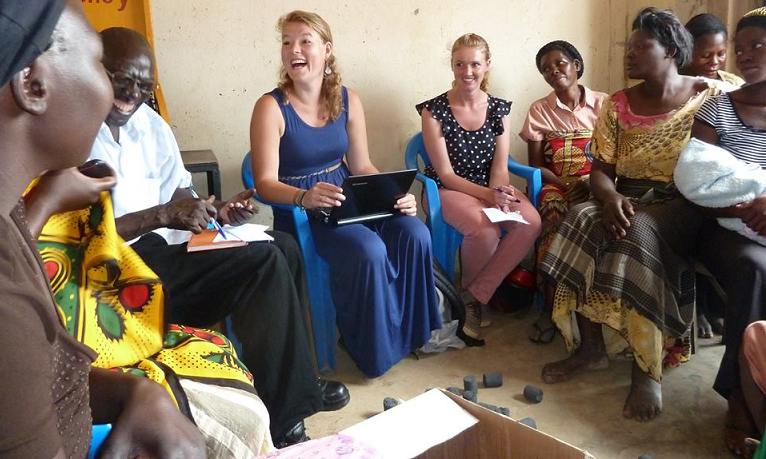 De basisprincipes van PAO
Deze basisprincipes vormen een typisch Participatief Actieonderzoeksproces:
S – Science and practice merged together
E – Engage the community: a community-up approach
N – No debate but a dialogue
S – Social learning among and between community members and researchers
E – Embrace the strengths of a community
S – Sustainable solutions & empowerment
In dit blog worden de basisprincipes van Participatief Actieonderzoek verder toegelicht.
Wat is een gemeenschap?
Over het algemeen is een gemeenschap een kleine of grote sociale eenheid (een groep levende wezens) die iets gemeen heeft, zoals normen, religie, waarden of identiteit (lees meer). Bij Participatief Actieonderzoek bestaat de gemeenschap meestal uit de mensen die een gemeenschappelijk probleem delen. Zo'n gemeenschap kan bestaan ​​uit inwoners van een bepaald gebied en andere belanghebbenden, zoals maatschappelijke organisaties, (sociale) ondernemingen en de lokale overheid.
Community-up co-creatie van oplossingen
Pure top-down gedreven projecten roepen vaak weerstand op bij bewoners, terwijl pure bottom-up benaderingen vaak problemen opleveren om dingen geaccepteerd of gesteund te krijgen door overheids- of organisatieorganen. In plaats van top-down of bottom-up benaderingen te gebruiken, gebruiken we bij SevenSenses deze term "community-up" om de betrokkenheid van alle belanghebbenden bij een bepaald gedeeld probleem te benadrukken, dat wil zeggen, inclusief organisatorische/overheidsbelanghebbenden én niet- organisatorische belanghebbenden die ernaar streven om samen oplossingen te creëren en te realiseren om het probleem aan te pakken.
Lees meer in dit blog over de kracht van community up werken met PAO!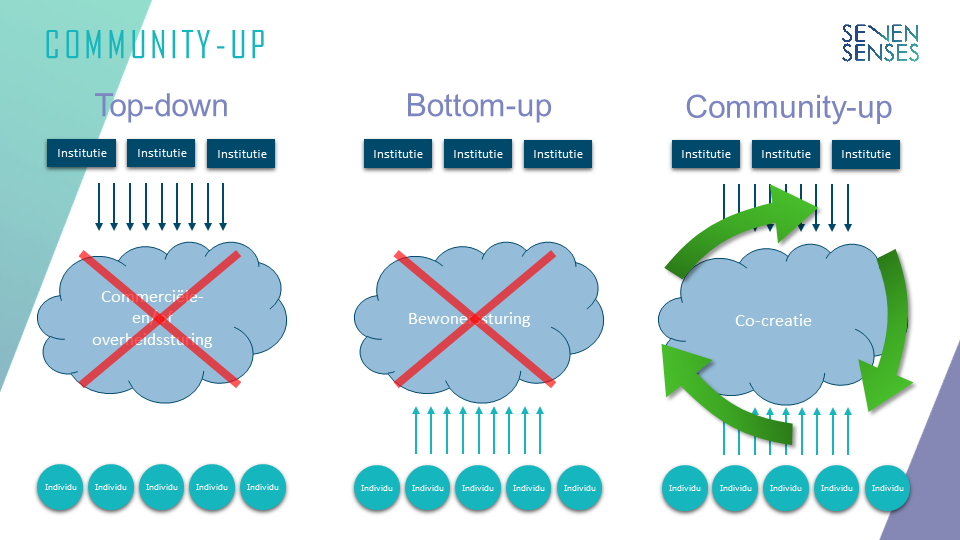 Duur van een PAO
Een typische PAO-cyclus duurt drie maanden, maar afhankelijk van de omvang van een PAO-project kan dit sterk variëren en kunnen er meerdere PAO-cycli volgen.
Voor wie is PAO?
PAO kan door iedereen worden ingezet die positieve verandering in gemeenschappen wil faciliteren. Bij SevenSenses bieden we PAO-projecten en PAO-gerelateerde activiteiten voor de publieke sector, natuurorganisaties, de ontwikkelingssector, bedrijven, voor universiteitsstudenten en hun docenten, en freelancers. Ons SevenSenses Challenge-programma is voor studenten en professionals die 3 maanden in het buitenland al doende PAO willen leren, op vraagstukken die rechtstreeks afkomstig zijn van gemeenschappen zoals inwoners (en dus niet vanuit een bepaalde organisatie). Bekijk ook eens onze open inschrijving PAO-opleidingen van de SevenSenses Action Research Academy, zoals het PAR Practitioners Programma!
Om te lezen
Wil meer weten? Bekijk onze projectpapers en -rapporten en de blogs die we schrijven over Participatief Actieonderzoek. Op onze Facebookpagina, Twitter en LinkedIn plaatsen we updates over al onze activiteiten.
Liever persoonlijk contact?
Aarzel niet! Stuur een e-mail naar welcome@seven-senses.nu of neem rechtstreeks contact op met SevenSenses oprichter Madelon: +31(0)6 3989 5095. Hopelijk tot snel!