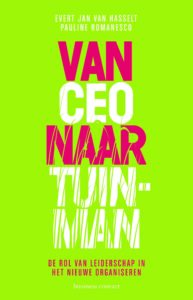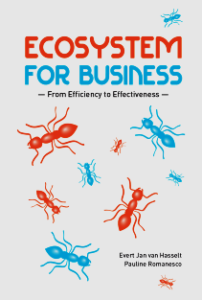 Evert Jan is managing partner at SevenSenses. After a career in IT, Evert Jan decided in 2011 to dedicate himself fully to innovating organizations. Most organizations still use the principles of the previous century, Evert Jan helps them to get ready for the future. He is frequent speaker on this subject and author of several management books, amongst which the highly praised "Ecosystem for Business" (Society 3.0 Foundation, 2013) and (in Dutch) "Van CEO naar tuinman" (Business Contact, 2014) about new ways of organizing things and about new leadership that is needed in this new business reality.

In 2014 he founded Business21, a kind of investment company developing anecosystem of companies. Each of these companies contributes in its own way to the transition to 21st century business. Business21 facilitates these companies to further develop themselves in such a way that they use the new business principles themselves, work together and reinforce each other, and together make a difference.
In 2015 Evert Jan discovered SevenSenses. He was immediately impressed by the SevenSenses approach in developing countries and had the opinion that it deserved application in other areas as well. He decided to join with a main focus on developing SevenSenses business in The Netherlands.
Since then Evert Jan has been instrumental in further developing SevenSenses. As sparring partner of Madelon he helped setting up the SevenSenses Action Research Academy, he took part in building the SevenSenses Foundation, he built a team for projects in The Netherlands, he made SevenSenses well known in the world of municipalities, and more.